Published on December 19 2012
Maybe you guys have heard about midi tools such as Mind Control from "Orange Tree Samples", that works within Kontakt and allows you to create rules for how Kontakt should automatically switch between sample libraries, making sequencing or performing more convenient and intuitive. The switching can be based on simple elements like pitch, velocity, or controller ranges as well as more advanced ones, such as your own latching and non-latching keyswitches. You can even add randomness into the equation!
It's a great tool, but it's limited to Kontakt instruments, and even if it's not expensive, it's still cost about $25.
A guy called Brian Wherry comes up with what I'd call the ultimate customizable midi tool.
Here are the key features:
- Switch among instrument patches from a single MIDI track via keyswitches or program changes, regardless of sample player.
- Selectively combine multiple, arbitrary instrument patches from different manufacturers to create powerful new sounds.
- Apply transformations to MIDI data to customize instrument behavior and performance.
It works in between your sequencer and your virtual instrument, whatever it is.
To be able to combine multiple instruments/articulations together, selectively and arbitrarily, it works like this:
Completely decouple the MIDI track from any specific output port/channel. Instead allow any MIDI track to output to any available MIDI port/channel on-the-fly, with the output redirection being done by either keyswitches or program changes.
Now it becomes possible to do some other nice things, like remap controller values, transpose notes, adjust velocity curves, ignore controllers, delay output by a certain number of milliseconds, etc. This is what TransMIDIfier is all about. I think it's hugely helpful! .... It is Mac and PC compatible and the best: it is FREE!
Check out the video:
Here's a screenshot of the application: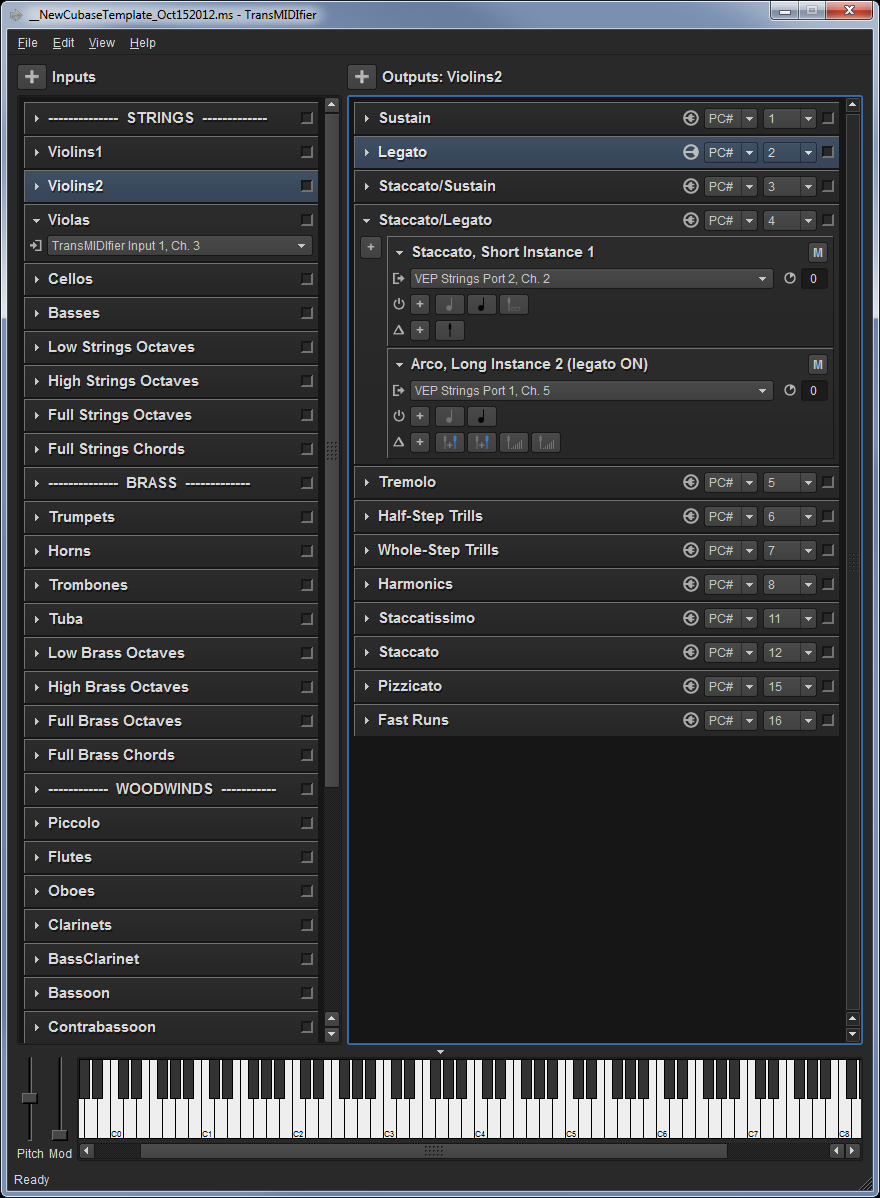 You can download it right here: